Thank you for your interest in joining us for one of our meetings. Guests are always welcome to drop by and see what a Toastmasters meeting is, and how it can help you. No RSVP Required! Just come on by.
Hilton Garden Inn
Big "D" Toastmasters meets this week at the Hilton Garden Inn in Dallas, Texas on Thursday nights from 6:30 - 8:30 pm. The address is 10350 N. Central Expressway, Dallas Texas.
Entrance and Meeting Room
The HILTON is the southern most hotel on the property (furthest away from the intersection of Central and Meadow).
The main entrance faces Meadow. (Shown in the picture.) Once you enter the double doors, turn RIGHT and go through the hotel restaurant area. We will be in either the Dallas or Fort Worth room. You'll see our banner near the entrance to the room we are in.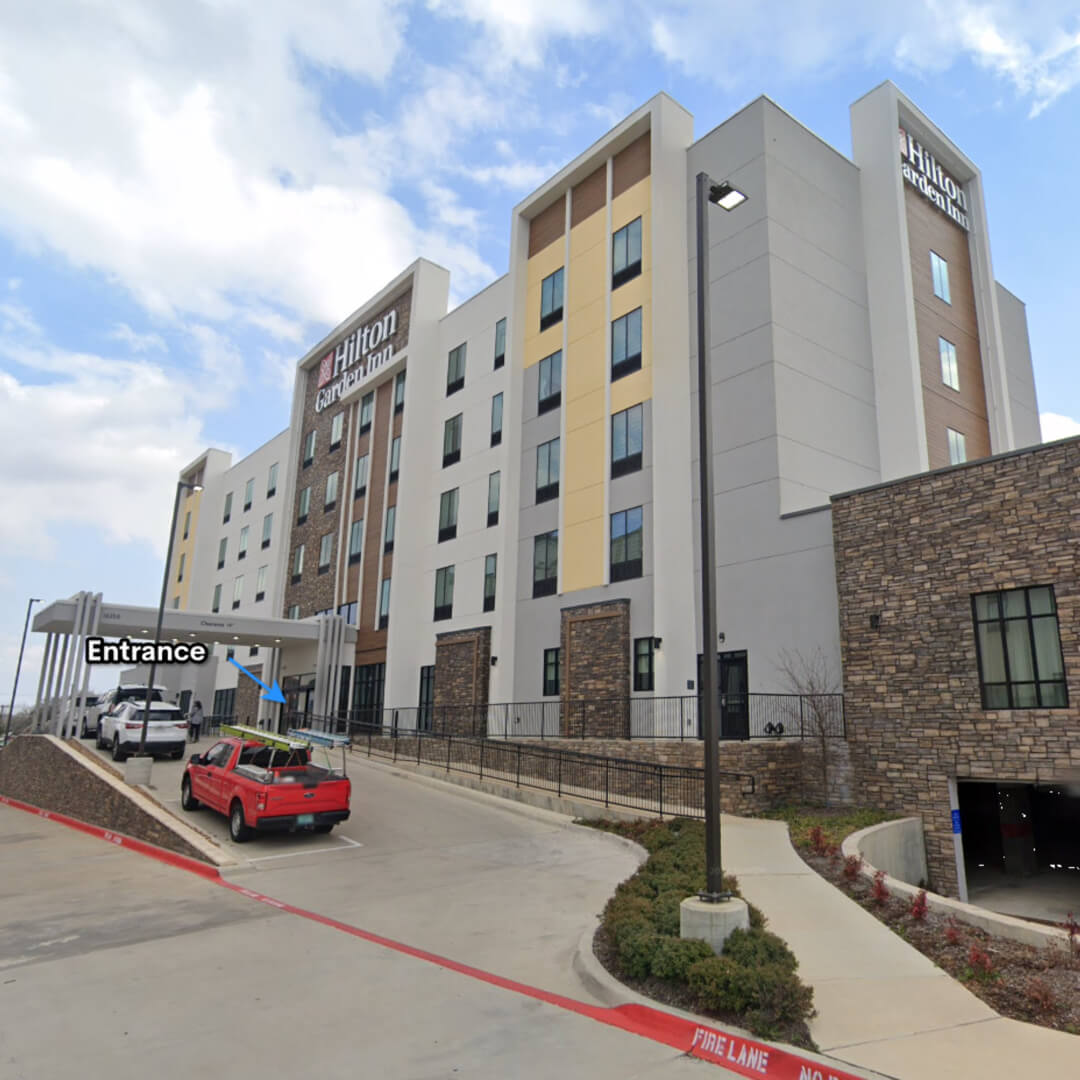 Parking
You will find surface level parking all around the hotel. There should be plenty of parking for you to choose from.
A special note about our meeting location:
We are fortunate that we have two hotels located on the same property that we have our meetings. This page is always updated with the correct location for the upcoming week. The site is automatically updated on Thursday after our meetings. This is an automatic process, and changes over at 8:30 pm Thursday evenings.